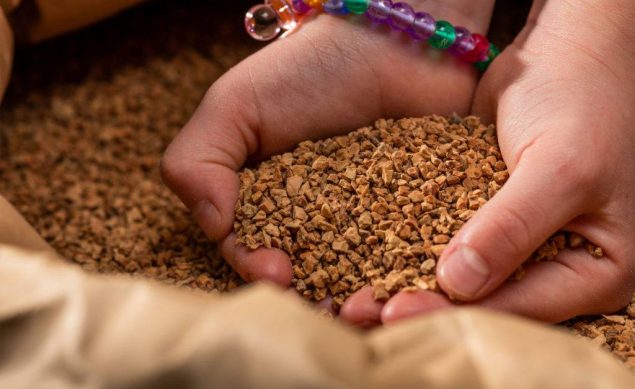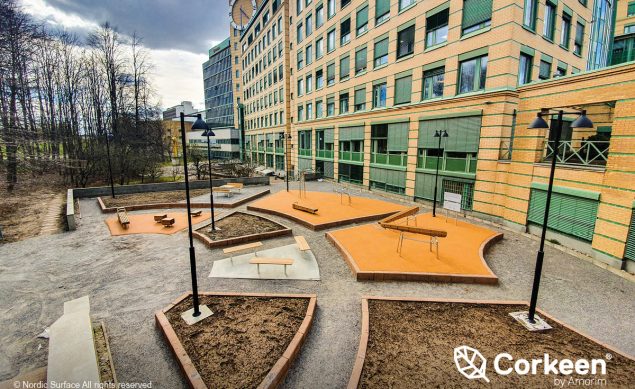 CorkeenPlay – In-situ cork-based fall protection covering Overall strength of the system: 40 - 135 mm
2-layer, elastic, water-permeable fall protection covering based on cork with a thickness of 40 – 135 mm CorkeenPlay is a water-permeable fall protection system made of cork granulate, which is bound with polyurethane binders based on MDI. In contrast to conventional EPDM fall protection flooring, CorkeenPlay consists of 80 – 92% renewable raw materials, depending on the thickness, and has a negative CO2 balance of up to -102kg CO2eq/m². At the end of its lifetime, the cork used can also be recycled. CorkeenPlay is perfectly suited as fall protection for playgrounds, parkour facilities and fitness parks and meets the requirements of EN1177. The thickness of the surface results from the respective fall heights of the devices used.
Send us a message
We will answer ASAP.